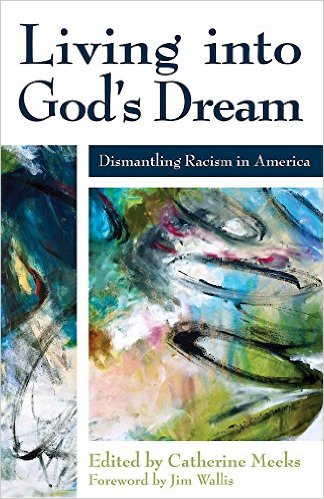 In Lent 2017, Bishop Benhase encourages the people and churches of the Diocese of Georgia to join together in reading Living into God's Dream: Dismantling Racism in America. While the dream of a "Post-Racial" America remains unfulfilled, the struggle against racism continues, with tools both new and old. This book is a report from the front, combining personal stories and theoretical and theological reflection with examples of the work of dismantling racism and methods for creating the much-needed "safe space" for dialogue on race to occur. Its aim is to demonstrate the ways in which a new conversation on race can be forged. The book addresses issues such as reasons for the failure of past efforts to achieve genuine racial reconciliation, the necessity to honor rage and grief in the process of moving to forgiveness and racial healing, and what whites with privilege and blacks without similar privilege must do to move the work of dismantling racism forward.
The authors of this important book engage the question of how dismantling racism in the 21st Century has to be different from the work of the past and offer ways for that journey to progress.
Page Count: 160 pages
Publisher: Morehouse Publishing (November 24, 2016)
ISBN-10: 0819233218
ISBN-13: 978-0819233219
"Living into God's Dream presents compelling perspectives on racial healing and justice-making through the voices of a diverse group of authors. The book addresses the complexities of structural and cultural racism, and offers hopeful responses that will resonate with readers, whether they are experienced racial justice advocates or just beginning to explore antiracism ministries. This book is a wonderful resource for Christian communities seeking to deepen their engagement with racial reconciliation."
—Heidi J. Kim, Missioner for Racial Reconciliation, The Episcopal Church
About the Editor
Catherine Meeks, PhD, is the retired Clara Carter Acree Distinguished Professor of Socio-Cultural Studies at Wesleyan College and serves the Diocese of Atlanta as the Chair of the Beloved Community: Commission for Dismantling Racism. She has long been a strong advocate for social justice, community, and wellness. She is author of several other books, including Standing on Their Shoulders: A Celebration of the Wisdom of African American Women.